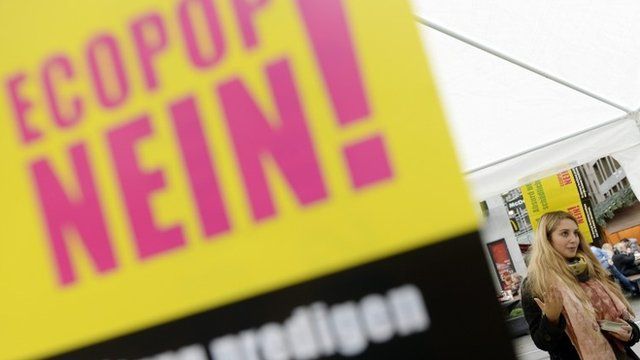 Video
Swiss go to polls to vote on limiting immigration
Swiss voters are going to the polls to vote for the second time in nine months on Sunday, on proposals to limit immigration.
In February the Swiss narrowly backed a plan to reintroduce immigration quotas, effectively opting out of participation in the European Union's free movement of people policy.
The new proposal goes much further.
Called "Ecopop" it would limit immigration to Switzerland to just 0.2% of the overall population, effectively restricting new migrants to about 16,000 a year, a fraction of the estimated 80,000 it is today.
Imogen Foulkes reports from Berne.
Go to next video: Swiss reaction to immigration vote