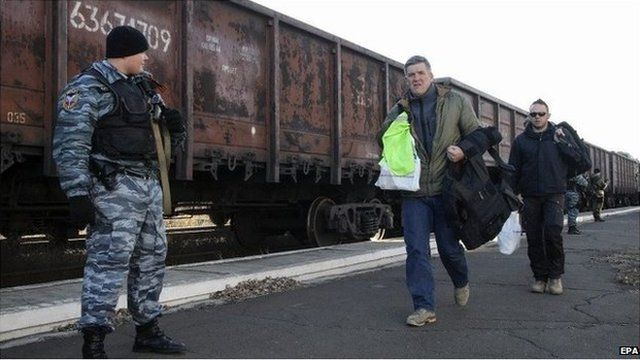 Video
MH17 wreckage being moved to government-controlled Kharkiv
The mystery of what happened to Malaysia Airlines Flight MH17 is a step closer to being solved.
The plane's wreckage is being moved from the area of Eastern Ukraine controlled by pro-Russian rebels to the government-controlled city of Kharkiv.
From there, it will be flown to the Netherlands for a detailed investigation.
Investigators will try to rebuild MH17 in a hanger in Amsterdam, then work out what happened, aviation expert Paul Beaver told the BBC.
"One of the concerns of the investigators is that they won't get everything they should have had", Mr Beaver said.
"They'll know what's not there, and I don't think it's possible to completely sanitise the site from any material debris that would have come from a missile hit, or rather a missile miss because these missiles are not designed actually to hit aircraft, they explode close to them."