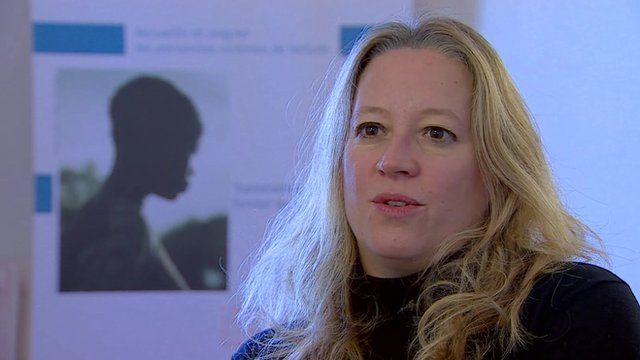 Video
Situation for refugees in France 'very tense'
Countries neighbouring Syria have taken the vast majority of refugees fleeing the conflict but the rest of the world has offered to resettle 50,000 Syrians - more than half of them in Germany.
Among the world powers Britain and France - who have the strongest colonial links to the region - are only offering to resettle hundreds of Syrians.
Eleonore Morel, Director of The Primo Levi Foundation, a French NGO, said it is difficult for the men in the families when they arrive in a new country because they are used to being the providers and "suddenly they are in a position where they cannot protect their family".
Go to next video: Syrian child refugee draws 'lost' home