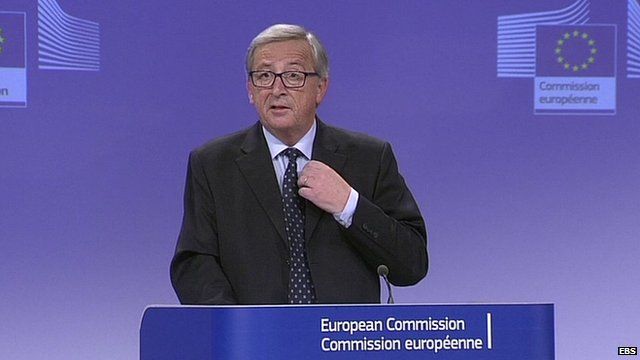 Video
Jean-Claude Juncker: 'I am politically responsible'
European Commission President Jean-Claude Juncker has made an unannounced appearance at a news conference in Brussels to deny allegations he encouraged tax avoidance when he was Luxembourg's prime minister.
Leaked documents indicate Luxembourg used extremely low tax rates to attract multi-national companies to nominally base themselves there, and minimise taxation in the countries where they operated.
The Commission is investigating the allegations.
Mr Juncker said that although he had done nothing to encourage tax evasion he was "politically responsible".
Go to next video: Priorities for Juncker administration