Media player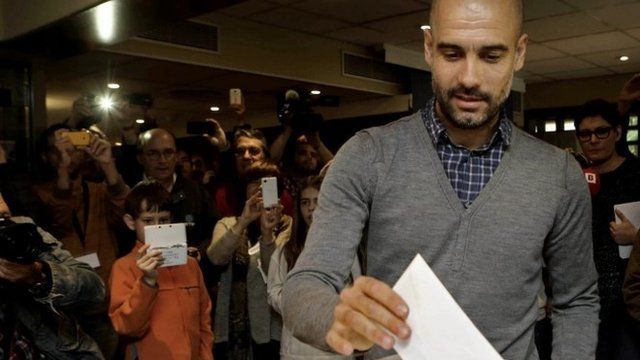 Media playback is unsupported on your device
Video
Guardiola on Catalonia vote: 'We want to decide our future'
Bayern Munich and former Barcelona coach Pep Guardiola has said he voted in a non-binding poll on Catalonian dependence because "we want to decide our future".
Voters have been asked whether they want a Catalan state and whether that state should be independent.
The Spanish judiciary has ruled the vote unconstitutional but Catalan leader Artur Mas warned against any attempt to disrupt it.
We apologise for the quality of the audio on this clip