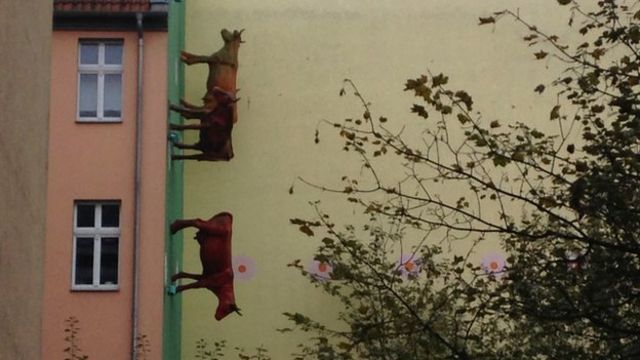 Video
Berlin buzzing despite German slowdown
German business confidence has fallen to its lowest level in almost two years, a survey suggested this week, raising concerns about the strength of Europe's largest economy.
On 14 November we will find out if the economy shrank in the third quarter, which would put Germany officially into recession.
But the BBC's Damien McGuinness discovered no sign of a slump in Berlin, where rocketing real estate prices are forcing out the elderly and working class.
Neighbourhoods which were cheap and funky - with cows on the wall - have become expensive and affluent, with no room for art projects.
His report was one of several on this week's episode of From Our Own Correspondent, which you can catch on the BBC iPlayer.