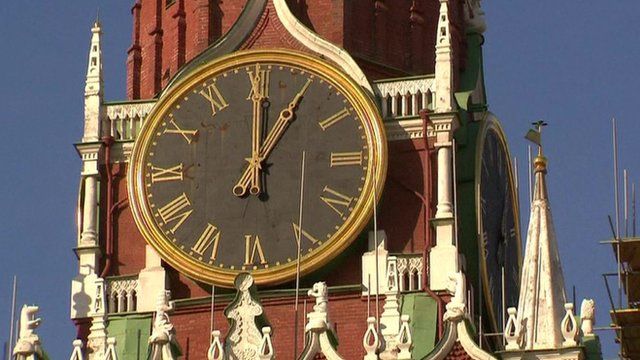 Video
Russia turns back the clocks to permanent winter time
Russia sets its clocks to permanent winter time over its full complement of 11 time zones on Sunday.
The move repeals a law brought in by former President Dmitry Medvedev, which ushered in a perpetual summer in March 2011.
The Russian Academy of Sciences told a news conference that "Europe would be closer" as the difference with Greenwich Mean Time would only be three hours.
However the deputy director of the Geography Institute, Arkady Tishkov, said he was not in favour of the change as he believed it was carried out to please advertisers, and will result in more people watching television.
Susila Silva reports.