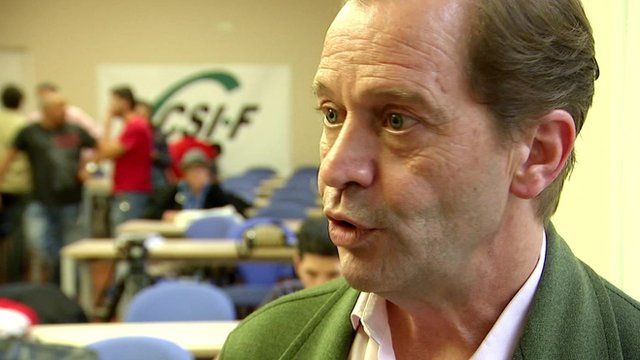 Video
Ebola crisis: Spanish nurse 'We try our best'
A colleague of the Spanish nurse infected with Ebola has spoken to the BBC about the challenges of staying safe while caring for infected patients.
Manuel Torres worked with Teresa Romero while caring for Ebola patients and is now nursing her in the quarantine unit of a Madrid hospital.
Her condition is reported to have worsened and two doctors who treated her have been admitted for observation.
Mr Torres told the BBC's Lucy Williamson about the precautions medical staff take to protect themselves and the effect that working in such a dangerous environment has on him and his family.
Go to next video: Ebola: How can you catch it?