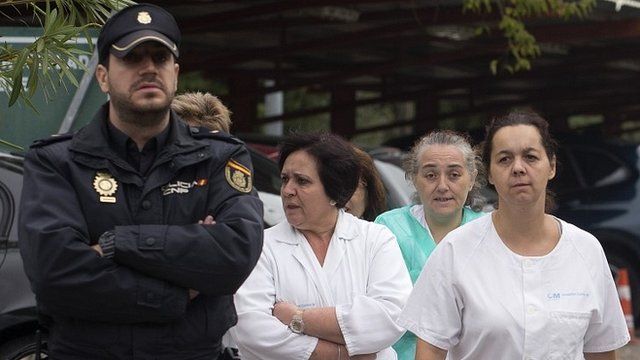 Video
Ebola case down to 'procedure problem or human failure'
A case of Ebola in Madrid, Spain, will be managed like any other similar disease, according to the President of the Spanish Association of Public Health and Health Administration, Professor Ildefonso Hernandez-Aguado.
A Spanish nurse became the first person known to have contracted the deadly virus outside West Africa, after she treated two missionaries who died of the disease after being flown home from the region.
Prof Hernandez-Aguado told BBC World that protective measures had been followed so there must have been a "problem with the procedures or some human failure".
Go to next video: Where Ebola kills day after day