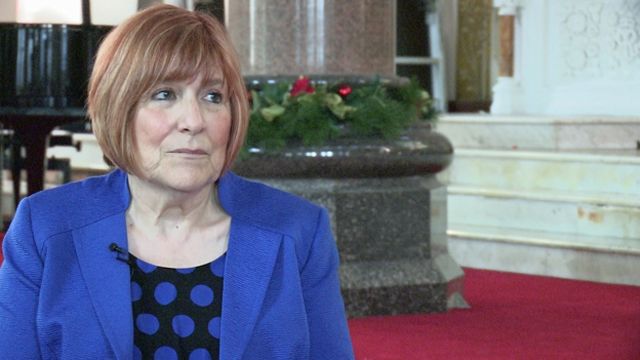 Video
Magdalene laundry survivor: 'They were the sinners'
An inquiry last year into Ireland's Magdalene laundries, where for decades thousands of women were forced to work by nuns, found no evidence that workers were abused. But those who experienced life inside laundry walls angrily reject this, and are insisting that the nuns be held accountable.
Sixty-five-year-old Elizabeth Coppin revisits the convent church next to the Magdalene laundry where she was sent to work for the nuns when she was 14 years old.
Find out more in Our World: Ireland's Hidden Bodies, Hidden Secrets on Saturday 27 and Sunday 28 September at 21:30 BST on BBC World News, and on Wednesday 24 on Newsnight on BBC2 .