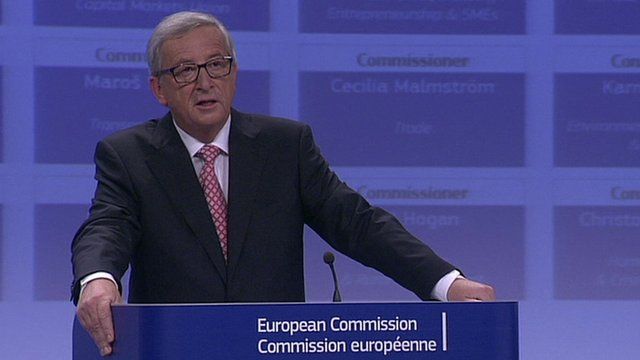 Video
Jean-Claude Juncker: 'We'll be big hitters when needed'
European Commission President Jean-Claude Juncker has given details of his new team at a news conference in Brussels.
The 28-strong team includes seven new commissioners, which Mr Juncker described as "project vice-presidents" who will co-ordinate key policy areas.
One of these is Frans Timmermans from the Netherlands, who Mr Juncker said would be his first vice-president and his "right-hand man".
He also said the Commission would be "big hitters" when required, knowing when it would be "time to step up to the plate and when it's time to step back".
Go to next video: Summit backs Juncker in blow to UK