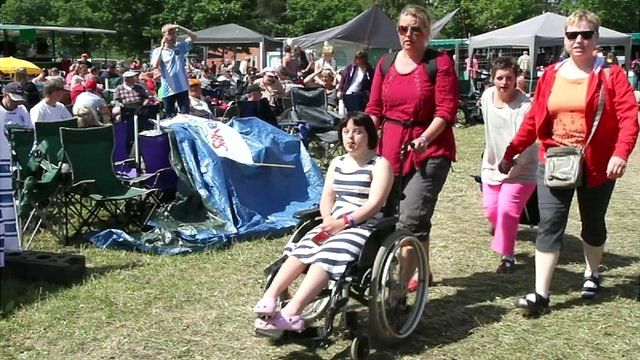 Video
Danish festival for people with disabilities under threat
The Soelund music festival in Denmark claims to be the biggest in the world specifically aimed at disabled people.
But organisers say it is now under threat. Scores of councils in Denmark are refusing to pay for carers to accompany music fans with disabilities, making it impossible for them to attend without assistance.
Soelund has just celebrated its 29th year. Over 15,000 people attended the three-day event, with over 50 acts taking to the stage - including some of Denmark's biggest names.
With easy access for wheelchairs, and quiet zones for anyone needing some calm, many supporters say Soelund, held in Jutland, west Denmark, is one of the few events that encourages a positive experience of the arts and music for everyone.
Some councils say financial cutbacks are to blame and claim it is impossible for them to provide carers for events like this, but the Social Affairs Minister Manu Sareen says it is up to local authorities to decide how to administer their budget.
BBC News travelled to the festival in Jutland to find out how people felt about the issue.
Video journalist: Malcolm Brabant
Go to next video: Festival promotes disability arts