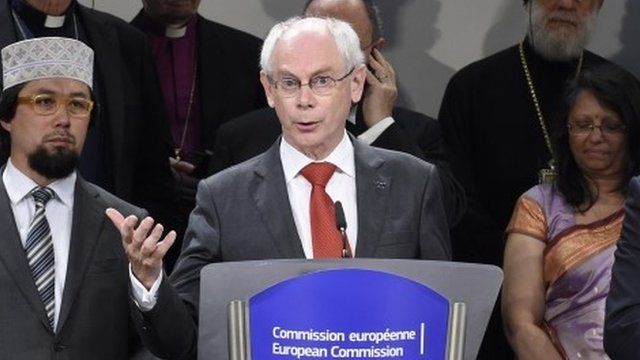 Video
Herman van Rompuy addresses Juncker candidacy row
The President of the European Council, Herman van Rompuy, has addressed the row between Britain and Germany over the choice of the next President of the European Commission.
He said that the dispute over the candidacy of former Luxembourg Prime Minister Jean Claude Juncker was "not a conflict between Britain and Germany".
Mr van Rompuy was responding to a question from BBC Europe Correspondent Matthew Price at an unrelated news conference in Brussels on Tuesday.
He has been tasked by EU leaders with negotiating with the European Parliament about their chosen candidate - Mr Juncker - as the Lisbon Treaty which governs relations between EU institutions calls on the Council to take into account the results of the European elections.
Go to next video: 'Centre right should work together'