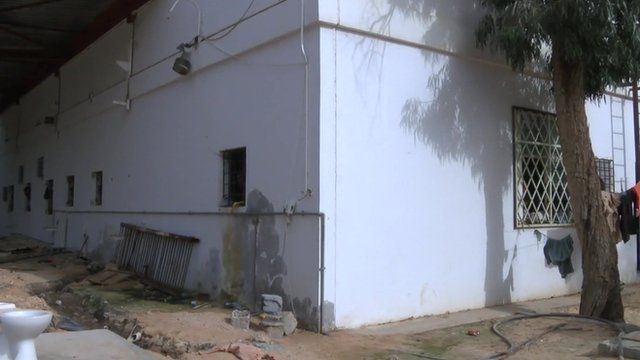 Video
BBC finds illegal immigrants held in squalor
There has been a significant rise in the numbers of migrants reaching Europe in recent months, the BBC has learned.
The number of people attempting the dangerous sea crossing from North Africa to Italy has risen sharply, says Frontex, the EU border agency.
Libya says that without help and resources from Europe, more and more illegal immigrants will make the journey.
Quentin Sommerville gained exclusive access to one group, detained by the Libyan authorities while trying to make the crossing.
Some people may find his report from the city of Misrata distressing.
Go to next video: 'We have two toilets for 400 men'