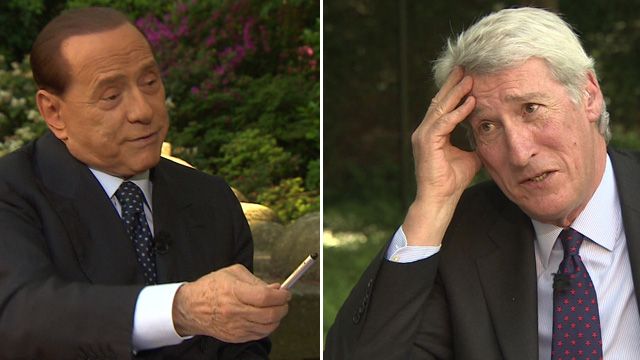 Video
Paxman meets Berlusconi: 'I have no problem with Merkel'
Former Italian prime minster Silvio Berlusconi has denied ever using derogatory language to describe German Chancellor Angela Merkel.
The battles between Mr Berlusconi - now 77 - and Mrs Merkel at the height of the eurozone crisis are thought by some commentators to have exacerbated its problems.
He is currently serving community service at a care home near Milan after being convicted of tax fraud in 2013, for which he was also ejected from his seat in the Senate.
Speaking to Newsnight's Jeremy Paxman, he said he had "never insulted anyone" during his political career, but admitted he "was not an easy person to deal with".
Go to next video: Berlusconi starts his community service