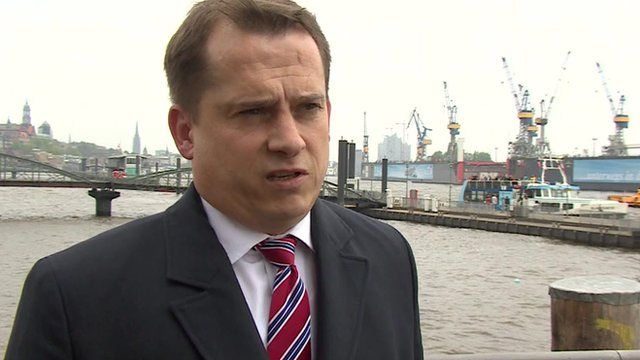 Video
Heintze: 'Germans understand the benefits of the EU'
This year's elections to the European Parliament - taking place on 22-25 May across the EU - will see an unprecedented battle over the bloc's powers and role.
For the first time anti-EU parties will pose a major challenge in many countries.
The vote will be the biggest yet - the 751 MEPs elected will represent more than 500 million citizens in 28 member states.
Roland Heintze, an MEP candidate for the ruling Christian Democrats in Hamburg, says he doesn't consider extreme left or right wing political groups a threat as "Germans understand the benefit of the EU".
Go to next video: European elections explained