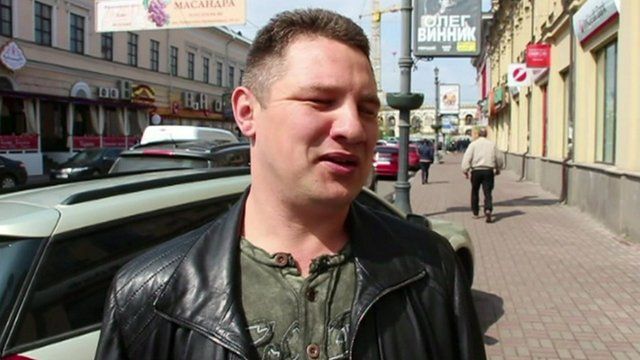 Video
Kiev residents on how to resolve Ukraine crisis
Ukraine's acting president, Oleksandr Turchynov, has called for United Nations peacekeepers to be deployed in the east of the country, where pro-Russia activists continue to occupy government buildings.
Mr Turchynov suggested that an operation to remove these groups could be conducted jointly by Ukrainian security forces and UN troops.
On Monday, pro-Russian activists broke into a police station in the eastern city of Horlivka, only hours after a Ukrainian deadline for them to leave official buildings had passed.
People on the streets of Kiev were asked what they thought should be done to resolve the ongoing situation.
Go to next video: Moscow residents on Ukraine crisis