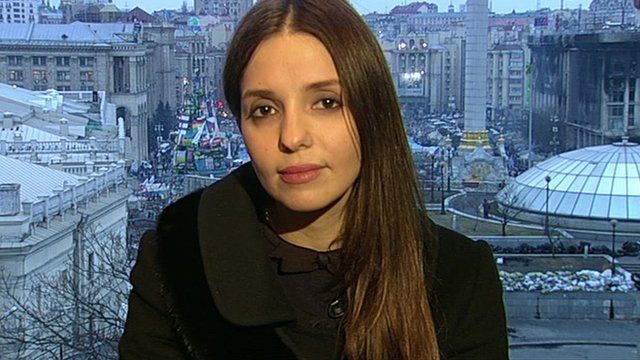 Video
Tymoshenko has the backing of Ukrainians says daughter
The daughter of the former Ukrainian prime minister Yulia Tymoshenko has told BBC HARDtalk her mother would have the backing of the people if she runs in the presidential elections.
Eugenia Tymoshenko said: "When the new opportunity comes for really free democratic elections I think the people of Ukraine, if my mother decides to do so, will choose and vote with their support."
She added some people have tried to discredit her mother because she is now a very important figure and a competitor to some of the opposition leaders.
Watch more clips at HARDtalk's website
You can see the full interview on BBC World News at 16:30 and 21:30 GMT on Wednesday, 26 February, and on the BBC News Channel on Thursday, 27 February, at 00:30 GMT.
Go to next video: 'Electric chair killings were murder'