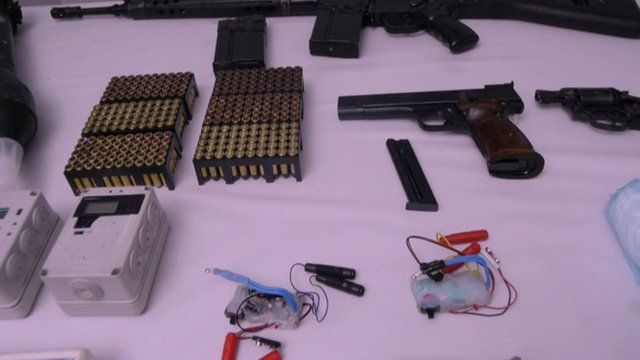 Video
Basque Eta militants hand in part of weapons arsenal
The militant Basque separatist organisation, Eta, has started a process of putting its weapons beyond use according to international mediators.
A small part of Eta's arsenal of weapons has been put under seal, more than two years after the group called a definitive end to hostilities.
Video passed exclusively to the BBC by an intermediary shows what the verifiers hope is the start of a process of complete disarmament.
James Robbins reports.