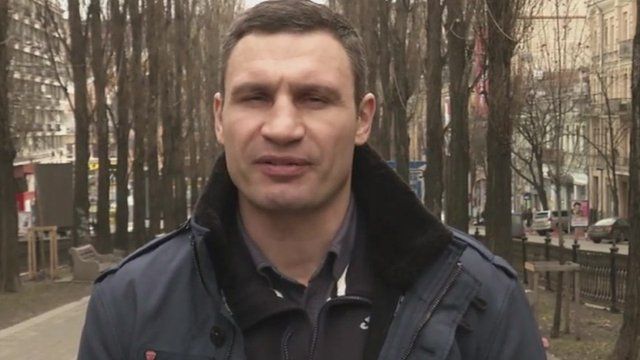 Video
Vitaly Klitschko: 'Yanukovych's regime has to go'
The leader of the opposition party in Ukraine has said that President Viktor Yanukovych's regime "has to go" for peace to be restored to the country's capital.
In a video released by the Udar Party, Vitaly Klitschko said that the authority's actions were the "only reason why blood is being shed" on Kiev streets.
Earlier the state security service announced it was launching a nationwide "anti-terrorist" campaign, to deal with a growing "extremist threat".
Go to next video: Protesters 'shot in the eyes'