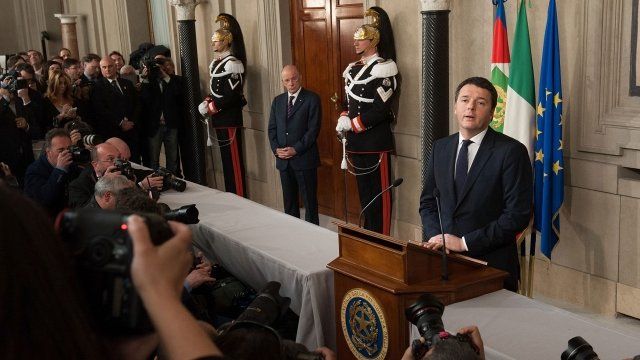 Video
Italy politics: Matteo Renzi asked to become prime minister
Italian President Giorgio Napolitano has asked the 39-year-old mayor of Florence, Matteo Renzi, to form a new government.
Enrico Letta resigned as prime minister on Friday, after he was ousted in a vote called by Mr Renzi at a meeting of their centre-left Democratic Party.
Mr Renzi, who has never been elected as MP, will begin talks with Mr Letta's former coalition partners on Tuesday and could be sworn in on Thursday.
The BBC's Alan Johnston, reporting from Rome, says the fact that Mr Renzi has never been elected could work to his advantage with a disillusioned electorate.
Go to next video: Could this be Italy's youngest PM?