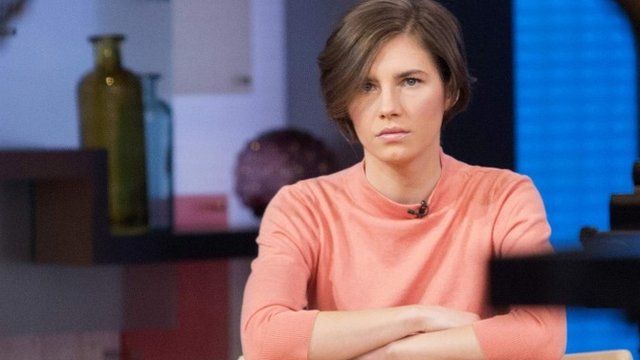 Video
Kercher murder: Amanda Knox insists innocence on TV
The sister of Meredith Kercher has said the family are still "on a journey to the truth" following the reinstatement of guilty verdicts against Amanda Knox and Raffaele Sollecito for the student's murder.
An Italian court has ruled that Ms Knox should serve an increased sentence of 28 years and 6 months for the killing in Perugia in 2007, Sollecito was given 25 years.
Ms Knox, who refused to leave America to appear in court, can launch an appeal against the sentence.
She appeared on ABC's Good Morning America programme in New York the day after the verdicts and said she would "fight this to the very end".
Luisa Baldini reports.
Go to next video: Knox 'wants truth to be told'