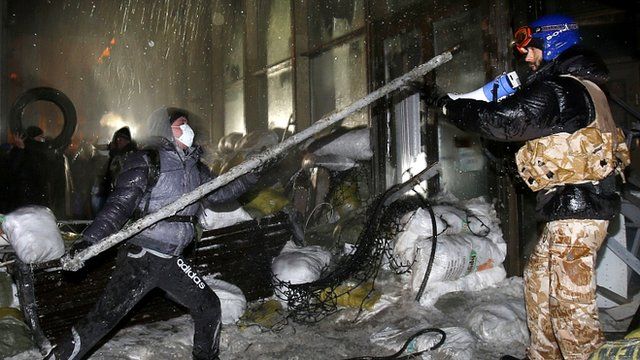 Video
Ukraine crisis: Protesters storm police base in Kiev
Ukrainian opposition leader Arseniy Yatsenyuk says protests will continue despite President Viktor Yanukovych's offer to appoint him as prime minister.
Mr Yatsenyuk said the opposition was generally ready to accept leadership, but several key demands must be met, including new elections.
In Kiev, thousands mourned a protester who was killed last week
Steve Rosenberg reports.
Go to next video: 'Chaotic scenes' at Kiev barricade