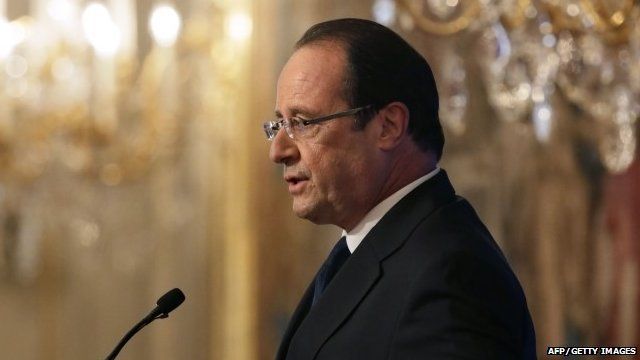 Video
French public 'expected' Hollande first lady answer
During French President Francois Hollande's press conference on 14 January, Le Figaro journalist Alan Barluet made headlines by asking if Valerie Trierweiler was still his first lady.
The incident followed recent claims that the president had an affair with the actress Julie Gayet.
Mr Barluet told the Today programme's James Naughtie that he "had to ask this embarrassing question" to the president.
He added: "People were expecting an answer."
President Hollande, however, refused to comment, saying "private matters should be dealt with privately".
First broadcast on BBC Radio 4's Today programme on Wednesday 15 January 2014.