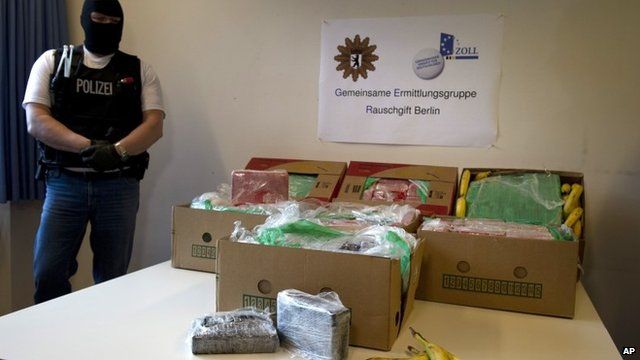 Video
Berlin police: 'Someone's missing 140kg of cocaine'
Police in Berlin have found 140kg (309lb) of cocaine hidden in banana boxes which were sent to a supermarket in an apparent mistake by traffickers.
Cocaine valued at 6m euros (£5m; $8.2m) was found in fruit sent to five branches of Aldi-Nord in and around the German capital, police said.
Stefan Redlich, a spokesman of Berlin police said: "The drug gang has made a logistical mistake somewhere and now our job is to find out how this could happen".
Go to next video: Peru pair admit drug smuggling