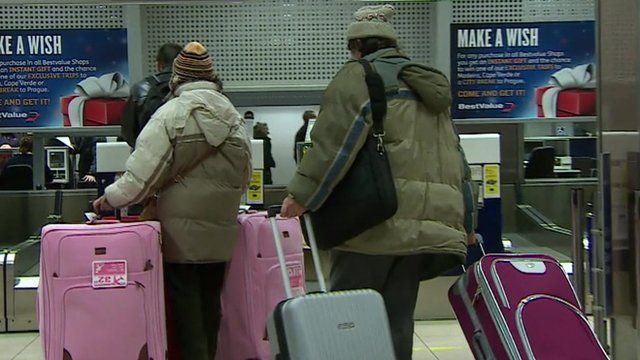 Video
'No exodus' as work controls on Romanian citizens lifted
Romanians and Bulgarians now have unfettered access to the UK labour market after temporary curbs on the type of jobs they can do expired.
The measures, introduced seven years ago, were designed to control the number of people coming to Britain to seek work.
Critics have warned that the changes will lead to an influx of migrants but as Mark Lowen reports from the Romanian capital, Bucharest, there is no sense of an impending "mass exodus".
Go to next video: Will Romanians rush to UK to work?