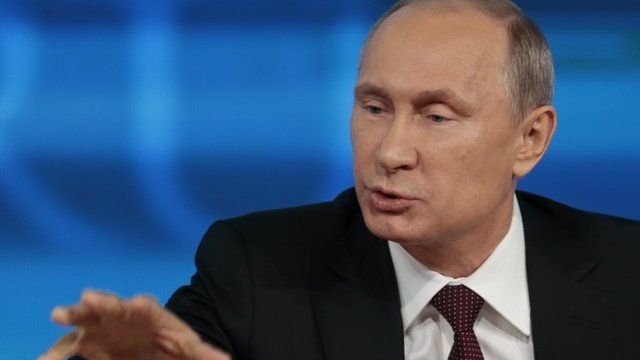 Video
Putin defends Russia's close ties with Ukraine
Russian President Vladimir Putin has defended his push to maintain close links with Ukraine saying it is vital for Russian national interests.
He told journalists that he considered Ukraine a fraternal state, adding: "We should do what family members do, we should support our sister nation in dire straits".
Mr Putin made the comments in a news conference just days after Russia gave Ukraine a $15bn (£9.2bn; 10.9bn euros) bailout and gas discount.
Protesters have been camped out in the Ukraine's capital Kiev since late November, in a challenge to the government since it backtracked on a key association agreement with the EU and moved to boost relations with Russia.
Go to next video: Ukraine opposition demand answers