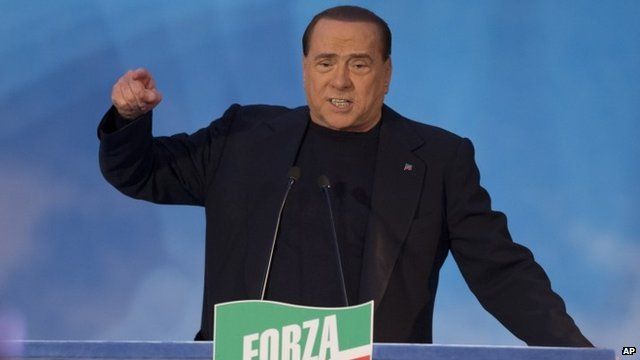 Video
Expelled ex-PM Silvio Berlusconi vows to 'stay in field'
Italy's Senate has voted to expel ex-Prime Minister Silvio Berlusconi from parliament with immediate effect over his conviction for tax fraud.
Mr Berlusconi, who has dominated politics for 20 years, could now face arrest over other criminal cases as he has lost his immunity from prosecution.
He told supporters in Rome it was a "day of mourning" for democracy.
Alan Johnston in Rome says Mr Berlusconi was "flung out of parliament in the most humiliating circumstances".
Go to next video: Berlusconi to face bribery trial