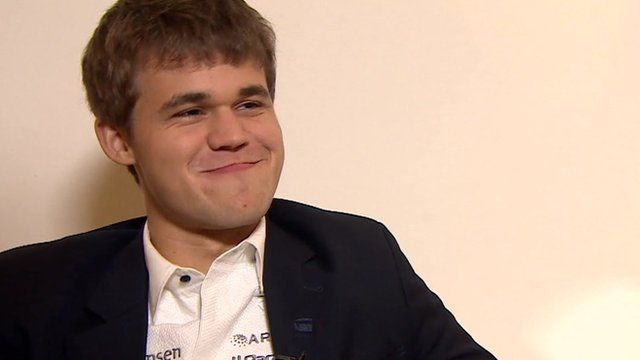 Video
Chess champion Carlsen 'fights to the end'
Norwegian chess prodigy Magnus Carlsen has become the world champion, beating Indian title holder Viswanathan Anand.
Carlsen, 22, secured a draw to win the World Chess Championship in 10 games, with two left to play.
Speaking to the BBC's Pratiksha Ghildial about his victory and playing style, he admitted he liked to pressurise his opponents.
"What separates me from some of the others is that I fight to the end... I like to try and put pressure on my opponent... people crack under pressure," he said.
Go to next video: 'Justin Bieber' of chess wins title