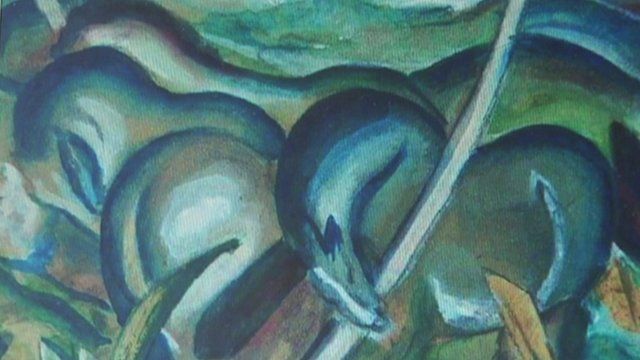 Video
Seized Nazi-looted art valued at 1bn euros
Around 1,400 pieces of art have been found in a collection of Nazi-looted art in Munich. Many are thought to be previously unknown works by some of the world's greatest artists.
The masterpieces are thought to have been looted from Jewish families by the Nazis.
Previously unregistered works by Marc Chagall, Otto Dix, Max Liebermann and Henri Matisse were found.
Prosecutors said the issue of ownership was still being clarified. The total value has been estimated at about 1bn euros (£846m).
Slides of the paintings were shown at a news conference in Augsburg, from where Steve Evans reports.
Go to next video: Stolen Nazi art found in flat