Media player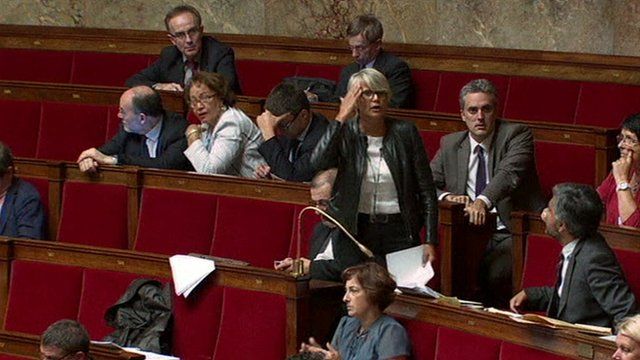 Media playback is unsupported on your device
Video
Sexist taunts halt French parliamentary session
A French MP has sparked outrage and been fined, after he mocked a female colleague by clucking like a chicken in parliament.
The incident was widely denounced as sexist in a country where the word chicken is often used as a derogatory term for women.
Véronique Massonneau was forced to stop her address to the National Assembly in Paris when her conservative rival, Philippe Le Ray, began to make the noises.
However, as she resumed her speech on planned pension reform the heckling resumed, prompting the president of the National Assembly to step in.
Emily Thomas reports.