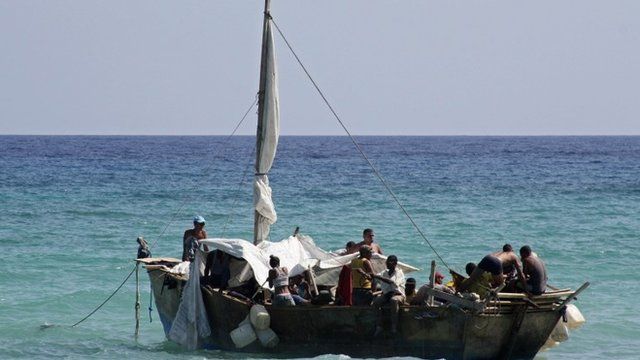 Video
On board a migrant boat: 'People started dying one by one'
Italy is holding a day of mourning after a boat crammed with 500 migrants from Africa caught fire and sank off the Italian coast. Up to 300 people are thought to have died.
The UN said most of the migrants were from Eritrea and Somalia.
Abu, an Ethiopian who previously escaped to Europe via Libya, told the Today programme's Justin Webb about the awful conditions he endured while at sea.
Abu is now in the Netherlands, but he took three attempts to make a successful crossing to Lampedusa, where this boat sank on Thursday.
He said that on one of his failed attempts to cross he was stuck on a boat and witnessed people "dying one by one".
First broadcast on BBC Radio 4's Today programme on Friday 4 October 2013.