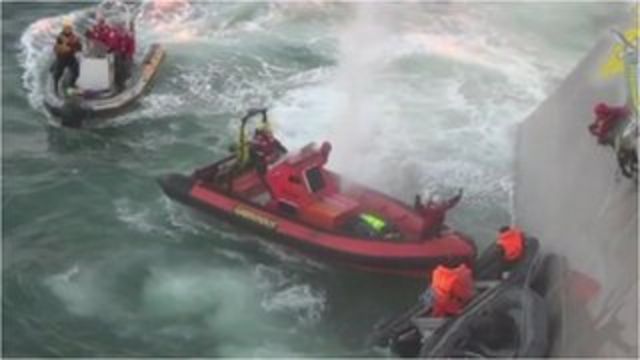 Video
Russia remands Greenpeace Arctic Sunrise activists
A court in the Russian Arctic port of Murmansk has remanded 20 activists from a Greenpeace ship in custody for two months for allegedly trying to seize an oil platform.
The crew of the Arctic Sunrise ship, who hail from 18 nations, are accused of "piracy" against an oil platform.
Russian coastguards intercepted the ship on 19 September after two activists tried to haul themselves onto an offshore drilling platform operated by the Russian company Gazprom.
Greenpeace says the activists were staging a legal, peaceful protest. Warning shots were fired as they were apprehended.
Watch footage of the incident.
Go to next video: Activist: Russian court 'corrupt'