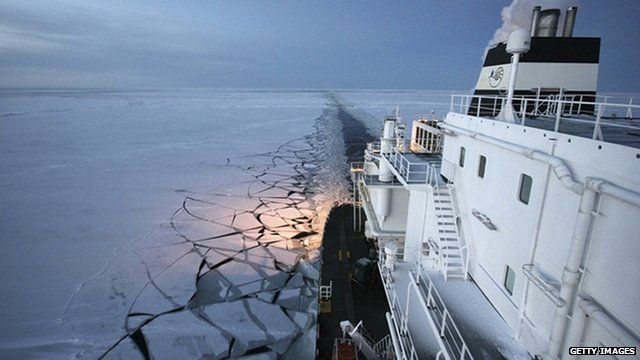 Video
Richard Meade: Northern Sea Route has 'real potential'
A ship has just sailed from China along the Arctic coast to Rotterdam via the Bering Straits - a direct route across what used to be frozen wastes.
Richard Meade, editor of Lloyd's List - which deals with the maritime industry - told the Today programme the route is "greener, there's less fuel used... it has real potential".
"When you consider the current price of fuel for ships and the fact that it is a significant amount of the journey costs, then it is a massive saving."
But the Northern Sea Route is still only usable between July and November.
First broadcast on the Today programme on Friday 13 September.