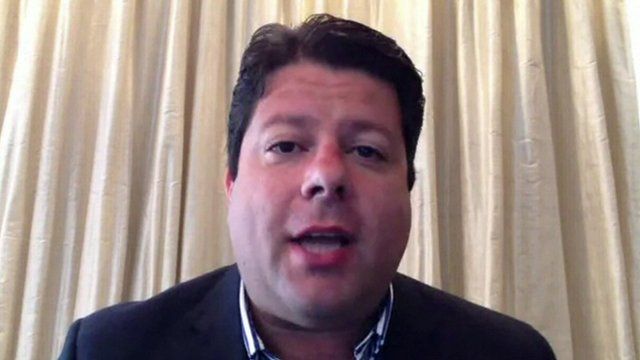 Video
Gibraltar border row: Frontier 'used as a choke-hold', says First Minister
British Prime Minister David Cameron has telephoned the Spanish Prime Minister Mariano Rajoy to discuss the border controls on Gibraltar.
The call followed a formal protest from Britain's ambassador to Spain over what were described as "disproportionate" border checks.
But in a subsequent statement, the Spanish PM insisted the checks were "perfectly in line" with regulations.
Mr Cameron said Spain is committed to reducing controls at the Gibraltar border, which has seen hour long queues in recent days.
Speaking to the BBC from Portugal via webcam, Fabian Picardo, the First Minister of Gibraltar, said that he was "inclined to believe" Mr Cameron's version of what was discussed.
Mr Picardo said that Spain "uses the queues whenever she wants to put pressure on Gibraltar" and described Spain's response as "poppycock".
Go to next video: Cameron on Gibraltar 'progress'