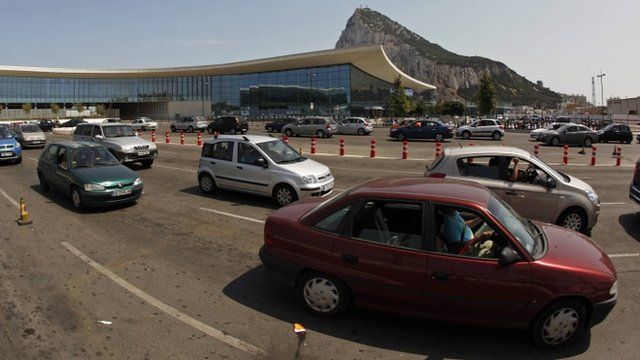 Video
Gibraltar minister: Spanish border fee 'politics of madness'
Spain is considering a 50 euro (£43) fee to cross its border with Gibraltar, amid a row over an artificial reef.
Foreign Minister Jose Manuel Garcia-Margallo told a Spanish newspaper the proceeds would "help fishermen affected by the destruction of fishing grounds".
The latest tensions come after the British territory began work on the concrete reef, which Spain claims infringes the rights of its fishermen.
Fabian Picardo, Chief Minister of Gibraltar, told the Today programme that the proposal was a case of "sabre-rattling of the sort that we haven't seen for sometime".
Mr Picardo told presenter Justin Webb that this was "political madness".
First broadcast on BBC Radio 4's Today programme on Monday 5 August 2013.
Go to next video: Spain 'a bully' over Gibraltar dispute