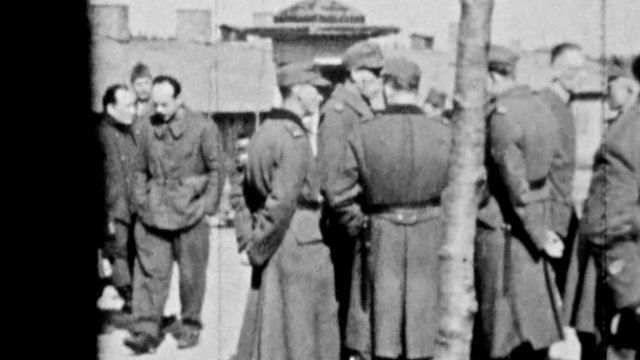 Video
Incredible secret footage from inside a WWII prison camp
It is a tale of extraordinary ingenuity and cunning. Having been defeated in the Battle of France, 5,000 French officers were marched to Oflag 17a, a prisoner-of-war camp in Austria, in 1940. Once in the camp, a group of the officers started to make a secret documentary about their time in prison.
Risking death, they recorded the 30-minute film on a secret camera built from parts that were smuggled into the camp in sausages. The prisoners had discovered that German soldiers would only check food sent in by cutting it down the middle. The parts were hidden in the ends.
The camera they built was concealed in a hollowed-out dictionary from the camp library. The spine of the book opened like a shutter. The 8mm reels on which the film was stored were then nailed into the heels of their makeshift shoes.
The film gives an incredible insight into living conditions within the camp. The scant food they were given, the searches conducted without warning by the German soldiers. They filmed it all, even the searches, rights under the noses of their guards.
In 1943, the officers mounted an audacious escape from the prison camp in the biggest break-out of World War II. Only two managed to return to France - and only one of those survives to this day.
Footage provided by Memoire et Avenir (Memory and Future, website in French).
Go to next video: German POW grateful for Kelso kindness