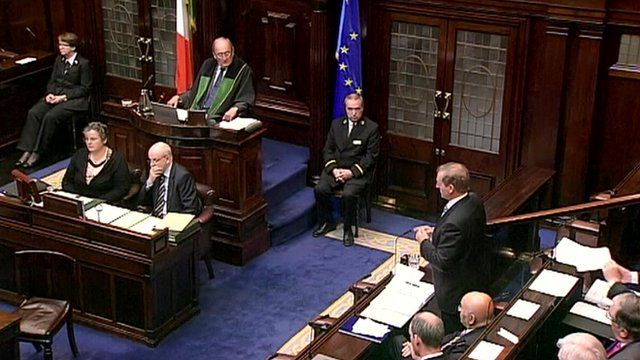 Video
Ireland's Dail set for final abortion vote
The last in a series of votes on allowing limited abortion in the Irish Republic is expected in the lower house of the Irish parliament on Wednesday.
The bill would allow for a termination when three doctors unanimously agreed that a woman was at risk of taking her life.
It was introduced after Savita Halappanavar died in hospital in Galway in 2012 after being denied a termination.
She was refused the procedure at the time because her life was not in danger but, by the time her life was at risk, an abortion would have been too late to save her.
Chris Buckler reports.
Go to next video: Husband's fury at Irish abortion inquiry