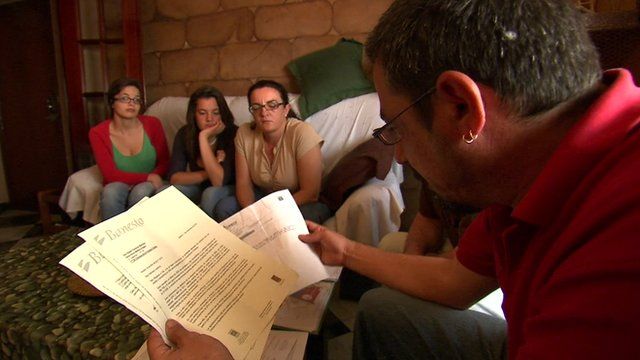 Video
Many properties set to be seized in Spain's largest region
The regional government of Spain's biggest region, Andalusia is set to temporarily seize dozens of properties.
Andalusia says the homes are, themselves, at risk of being repossessed by Spanish banks because the owners have fallen behind with their mortgage payments.
The government says it will then pay the banks rent for the property it has seized.
But the decision to expropriate bank property may put Spain on collision course with the European Commission.
Tom Burridge reports.
Go to next video: Working for food, not money