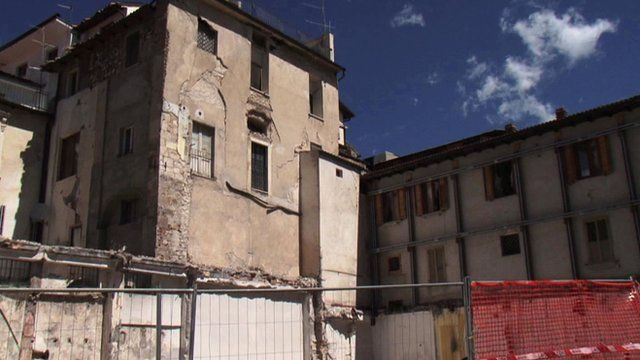 Video
L'Aquila town centre frozen in time after earthquake
It has been four years since the Italian medieval city of L'Aquila was hit by an earthquake.
More than 300 people died and thousands of buildings were damaged or destroyed.
Of the 70,000 left homeless, around 20,000 have been unable to return to their original homes.
The BBC's Luisa Baldini - who reported from L'Aquila in the earthquake's direct aftermath - has returned to the centre, part of which is still declared a "red zone".
Go to next video: L'Aquila marks quake anniversary