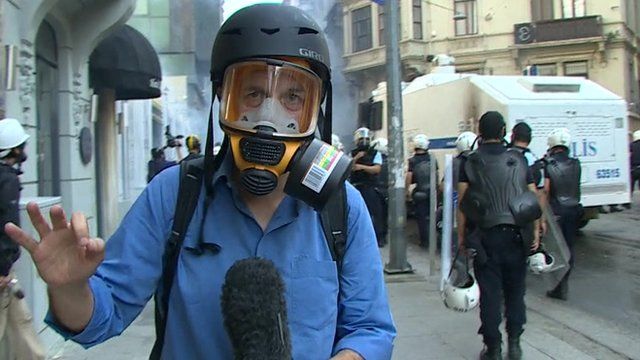 Video
Turkey unrest: Protesters pushed back as PM holds rally
Turkish police have clashed again with anti-government protesters in Istanbul, using water cannon and tear gas to stop them returning to Taksim Square.
The demonstrators were cleared out of the square and neighbouring Gezi Park on Saturday amid violent scenes.
Prime Minister Recep Tayyip Erdogan, addressing a rally of tens of thousands of supporters in Istanbul, called the protesters traitors and warned them not to return to the park.
Two of Turkey's main trade unions have called for a nationwide strike on Monday in protest against police violence against protesters.
Chris Morris reports from Taksim Square as police push protesters back.
Go to next video: Tear gas clears Turkey's Gezi Park