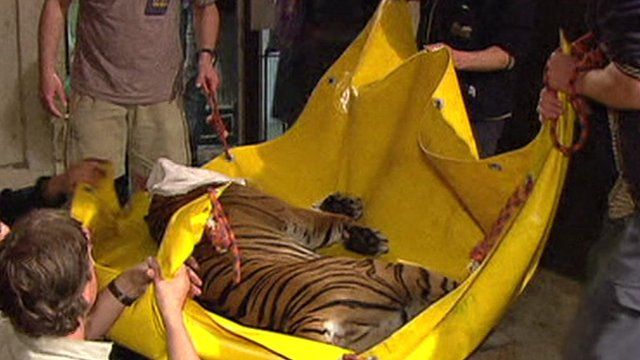 Video
Thousands flee as central Europe flood waters rise
Four people have died and at least eight are missing as torrential rains in central Europe caused landslides and took rivers to dangerously high levels.
Emergency operations are under way in Austria, Germany and the Czech Republic to deal with record levels of flooding in some places.
The Czech capital, Prague, is on high alert amid fears that floodwater could swamp its historic centre.
Animals housed in the lower part of Prague zoo have been moved to higher ground. Tigers had to be tranquilised before they could be safely evacuated.
Footage from other parts of central Europe shows submerged emergency vehicles, cars and homes.
Go to next video: Thousands flee Europe floods