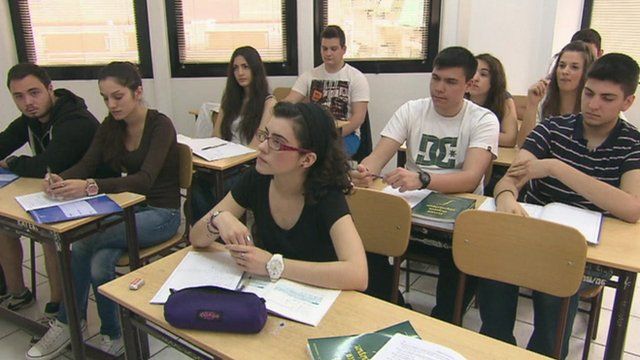 Video
Eurozone unemployment hits record high in April
Unemployment in the eurozone has reached another record high, according to official figures.
The seasonally-adjusted rate for April was 12.2%, up from 12.1% the month before.
Youth unemployment remains a particular concern.
In April, 3.6 million people under the age of 25 were out of work in the eurozone, which translated to an unemployment rate of 24.4%.
Andrew Walker reports.
Go to next video: Unemployment 'disparity' in Europe