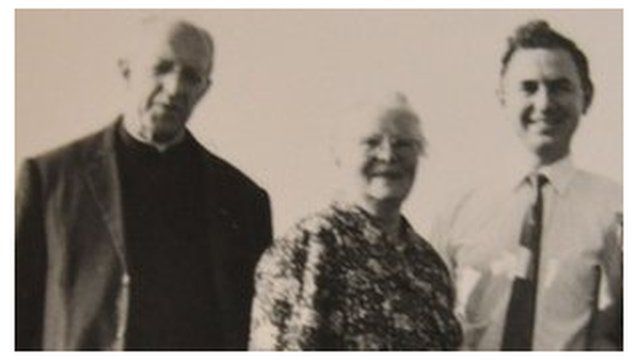 Video
My mother the heroine
Families from across Europe are being encouraged to share their WWI memorabilia on the Europeana 1914-1918 website.
With so many WWI diaries, letters, pictures and other objects deteriorating with age, the idea, devised by Oxford University's IT Services department, is to scan and photograph each item so they can be preserved online and made accessible to all.
Louis Van Gysel is 86. A retired bank trader, he shared his story at a WWI roadshow in Antwerp.
His mother risked her life to save a boy who was fleeing the Germans by pretending he was her boyfriend. They slipped past a fort occupied by the Germans to the banks of the River Scheldt. That night, he swam for two hours until he was spotted by a Dutchman in a rowing boat who picked him up and took him to safety.
Here Louis Van Gysel tells the story of what happened.