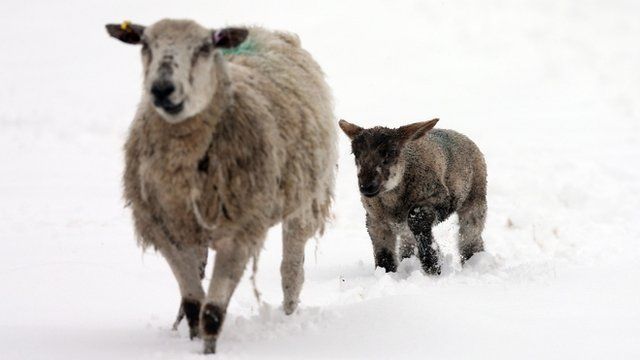 Video
UK farmer: Snow is destroying my lambs
Thousands of people have spent a fourth night without power as engineers work to restore supplies cut as a result of Friday's storm on Scotland and northern England.
Alistair Mackintosh, a livestock farmer based in Cumbria, explained that he has more than 1,000 sheep on his farm and has already lost a large number of lambs.
Speaking to the Today programme's John Humphrys, Mr Mackintosh said that he has had some fatalities, "it's been a distressing time for farmers."
"It's very sad when factors out of your control actually destroy all your hard work," he added.
First broadcast on BBC Radio 4's Today programme on Tuesday 26 March 2013.