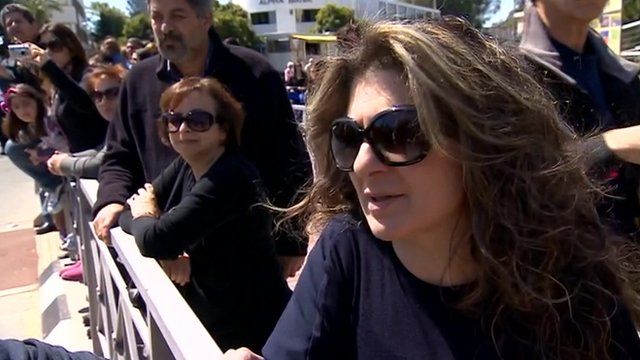 Video
Cyprus crisis: Fear for 'our children, for the future'
As Cyprus celebrates the anniversary of Greek independence from the Ottoman Empire, its people are facing an uncertain future of economic turmoil.
Eurozone finance ministers have agreed a 10bn-euro bailout deal for the country to prevent its banking system collapsing and keep the country in the eurozone.
But Laiki (Popular) Bank - the island's second-biggest - will be wound down and deposit-holders with more than 100,000 euros ($130,000; £85,000) will face big losses.
Cypriots say they fear for their future and that of their children.
They spoke to the BBC's Tim Willcox in the island's capital, Nicosia.
Go to next video: IMF chief: Cyprus bailout deal durable