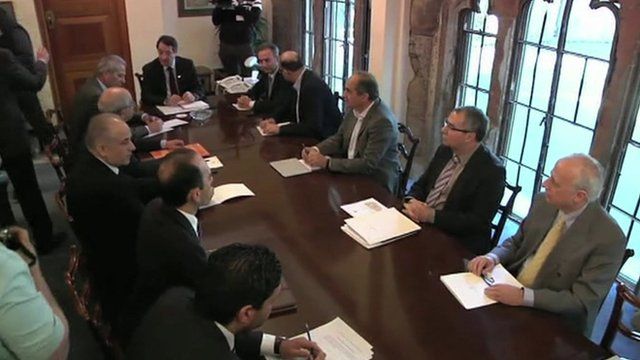 Video
Cyprus crisis: Urgent talks search for new solution
Emergency talks are being held in Cyprus after the parliament overwhelmingly voted against a one-off tax on people's bank accounts - a key condition of an EU bailout.
The rejection of the levy has been welcomed by savers but means it is back to square one for politicians searching for a way to rescue the economy from the brink of collapse.
Banks remain shut for a third day to avoid account holders withdrawing all their deposits.
Mark Lowen reports from Nicosia.
Go to next video: Has Cyprus damage 'been done'?