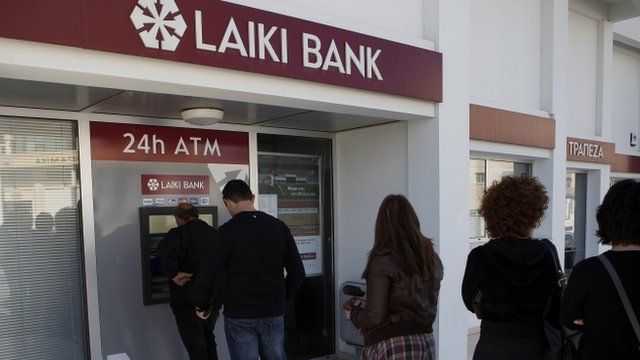 Video
Bernadette Segol: Cyprus bailout is 'completely unfair'
People in Cyprus have reacted with shock to news of a one-off levy of up to 10% on savings as part of a 10bn-euro (£8.7bn; $13bn) bailout agreed in Brussels.
Speaking to Today programme presenter Evan Davis, Michael Fuchs, economic advisor to Angela Merkel and deputy chairman of the Christian Democratic Union, explained that measures were necessary. "We want Cyprus to survive and Cyprus is close to bankrupt. If they don't pay and if nobody is willing to pay, what's going to happen? Cyprus is going to be bankrupt and then there's even more money lost."
Bernadette Segol, general secretary of the European Trade Union Confederation, explained that she believes the plans will be ineffective and are unreasonable for those with smaller savings.
"It is basically completely unfair," says Ms Segol. These people are not responsible for what has happened. If Cyprus is over-banked, well it's not their problem. It's really something that has happened and should have been fixed a long time before."
First broadcast on BBC Radio 4's Today programme on Monday 18 March 2013.