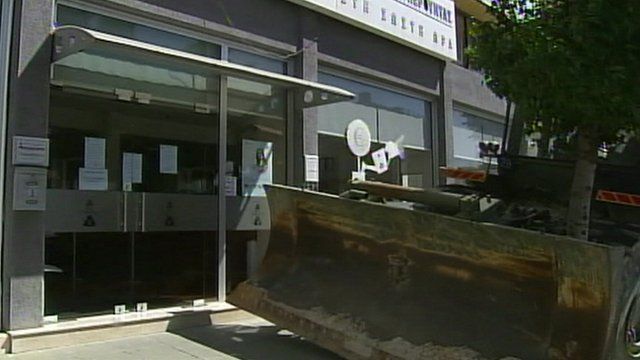 Video
Cyprus bailout: Parliament postpones debate amid anger
Cyprus's parliament has postponed an emergency session on a controversial bailout deal for the country's banks.
The debate was to happen on Sunday but will now be held on Monday, state media said.
The deal reached with the EU and IMF on Friday has provoked public anger because it would impose a levy on bank deposits of up to 10%.
Many Cypriots, shocked that the bailout would force bank depositors to help foot the bill, were seen queuing to withdraw cash, with one man threatening to break in to a closed branch with a bulldozer.
Tulip Mazumdar reports.
Go to next video: Cypriot threatens bank with bulldozer