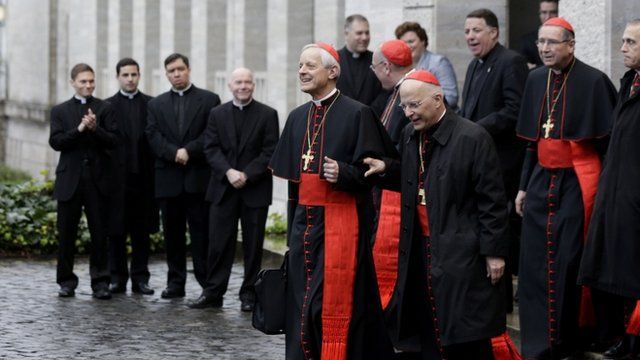 Video
New pope should 'seize the nettle'
Roman Catholic cardinals embark on the process of electing a new Pope today, as they begin their Conclave amid the splendour of the Sistine Chapel.
The first of what are likely to be several secret ballots is expected to take place this afternoon.
Bernard Lynch, a Catholic priest, told Today presenter John Humphrys about the sort of pope that is need to bring about the reforms that he would like to see in the Catholic Church.
Fiona O'Reilly, from Catholic Voices, which describes itself as a speakers bureau of ordinary Catholics, said that "the role of the pontiff is to preserve the essence of the faith".
"This is a fantastic opportunity to seize the nettle," she said, emphasising this as an opportunity to bring about necessary changes to catholic church.
First broadcast on BBC Radio 4's Today programme on Tuesday 12 March 2013.